Yantai Kingsburg Piano Co., Ltd is located at Yantai economic and technical development zone, the most suitable place of piano production, has 28 years piano manufacture history. Kingsburg is one of the five big piano production enterprises, the action industry standard formulating company in China. It is one of the few piano enterprises in China could manufacture piano from wood processing to piano assembly. The state leader such as Hu Jintao, Wu Bangguo had visited Kingsburg some years ago. Kingsburg piano has been the teaching piano for the top eight domestic music schools, and held many piano concert such as Yin Chengzong, Bao Huiqiao, Richard Clayderman, Liu Shikun, Shi Shucheng, and Chen Sa. Based on more than a centurty German traditional art, combined with the design and essence of mordern top piano designer Mr. Klaus Fenner, we innovated "Colorful timbre" Kingsburg image. We mainly produce" Kingsburg" "Steigerman""Melodiear" brands upright piano and grand piano. We pushed out high level KF series upright piano and grand piano upon KU ,KG and KF series in 2012. Our piano are quite popular in domestic more than 100 cities, and sell well in USA, Thailand, Malaysia, Italy, Isreal, Iran, Germany, Spain, New Zealand, Cyprus, Austrilia, Denmark, UK and Japan, and won high reputation. With perfect design, processing equipment and raw material, together with strict management and qualified staff, we could guarantee a high quality product and powerful development.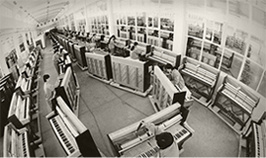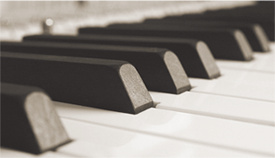 Imported whole sets of precision equipment from Italy, German, Japan, such as the wood material drying equipment, flow coating equipment, cycle drying equipment, three-roll precision sanding equipment, multi-roll polishing equipment from Italy; seven-axis molding equipment from German; action processing equipment and level sanding equipment from Japan. Choose high quality material from all over the world, such as spruce solid wood soundboard, solid wood keyboard, Africa ebony sharp key, Japanese and German white key, German "Röslau" steel atring, German "dehonit" pin block, German "Abel" hammer, Japanese center pin and center pin felt, Korean paint and Czech "DETOA" action, etc.
We passed ISO9001 and ISO14001, own eight proprietary intellectual property rights practical patent, and six appearance patent, could R&D for all piano parts such as sound source, action, keyboard and case. Kingsburg brand was appraised as "Shandong province famous brand" and "Shandong province famous product"; won many awards not pnly in domestic of China, but also in the world, in the year of 2012, Kingsburg piano came into the mid class consumption level piano in the famous magazine Piano Buyer. Kingsburg became the top three brand in the piano quality inspection held by CSBTS(State Bureau of Quality Technical Supervision).

Kingsburg is developing to "The best piano of China", we will consentrate on quality and technic improvement, better customer service, put all power into innovation for "Colorful timbre" Kingsburg image.